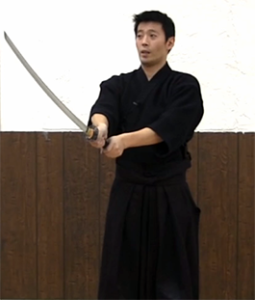 Masahiro Imafuji Sensei
Renshi 6th Dan
A Bit About Me
Received Title of Renshi (May 2019)
6th dan in Kendo (September, 2013)
Head Coach of ECUSKF for the Nationals (2014, 2011)
Started Kendo at the age of 7 at Shubukan in Itami City, Hyogo, Japan.
Shubukan has more than 200 years of history and is counted as one of the three greatest dojos in Japan.
Shihan (the headmaster of the dojo) at that time was Late Juichi Tsurumaru sensei.
Trained in a traditional way of Budo Senmon Gakko (a national school for training young men to teach Kendo and other martial arts).
Kendo Instructing Experiences
Gotokukan Indianapolis (active), Gotokukan Anderson (inactive)
Kendo Instructor at Mudokwan kendojo in Indianapolis, IN
Help to found a kendo club at West Virginia University, Morgantown, WV
Volunteer instructor of kendo, West Virginia University, Morgantown, WV
Represented Japan on the international Ship for World Youth program. * Created a kendo club on board
Foreign Relations Full-time Volunteer, Japan International Cooperation Agency, commonly known as "Japan's Peace Corps," Guatemala City, Guatemala* Performed various outreach projects in Guatemala to promote cultural understanding between Japan and Guatemala* Taught kendo and Japanese culture to students and adults* Lead in establishing the first legitimate Kendo Association of Guatemala* Traveled to Panama, Mexico, and the Dominican Republic to train local leaders of kendo
Acting Director, Sei Tou Ken Yu Kai kendo dojo, Christchurch, New Zealand
* Taught kendo; coached members of the New Zealand National Team
Shiai Experiences
2nd place, 4-dan and above division (Individual) at the 10th Johnson Cup (hosted by ECUSKF)
1st place, All New Zealand Kendo Championship (team and individual)
1st place (team), All Hyogo Prefectural Junior High School Championship hosted by Dojo Federation
2nd Place (individual), All Hyogo Prefectural Junior High School Championship hosted by Dojo Federation
2nd place (individual), All Hyogo Prefecutual Junior High School Championship hosted by Junior High School Kendo Federation
The Instructions Given Here Originally From….
The instructions given here are based on the late Juichi Tsurumaru (9th dan) sensei, the late Keisuke Murayama (8th dan, a champion of an 8-dan tournament) sensei and Masayoshi Miyazaki (7th dan) sensei.
| | |
| --- | --- |
| Turumaru Sensei | Murayama Sensei |
Tsurumaru sensei and Murayama sensei graduated from Budo Senmon Gakko (Martial Arts Specialized College). Needless to say, they were shihan of educational institutions and police departments.
They were also appointed to important positions such as member of the board of directors of the All Japan Kendo Federation and the prefectural kendo federation.
These sensei were the head instructors (shihan) of my dojo, Shubukan, in Japan and they taught us very traditional kendo style. I was lucky to see both of them at the same time at the dojo and learned from them.
Miyazaki Sensei M
iyazaki sensei was the main instructor for kids when I was a child. He is a shihan of Ritsumeikan University Kendo Club.
He led the university kendo team to many great successes including winning of All Kansai University Kendo Championships and the second place in All Japan University Championships.
The knowledge I learned from them should not die with me. Their teachings should survive and be passed onto other generations, as many generations as possible.